There is no better event in the American sports calendar than the NCAA Tournament. None. Zilch. Zero. And it's not even especially close.
All the games running concurrently, and the one game knockout format, make for captivating evenings of hours and hours of entertainment. This is particularly true of the first round, where action jumps from game to game, and Greg Gumbel struggles to keep up with all the information he's getting in his ear. It's like the FA Cup, except it's better.
Much, much better.
And I like the FA Cup.
Since this post is long enough already, the intro ends here, and there follows a preview (often in the form of a recap) of all 68 of the teams taking part in this, the 2011 NCAA Tournament. In this post: the 17 teams in the Southeast region. Use the following links to skip to relevant parts.
Arkansas-Little Rock
-
Belmont
-
Butler
-
BYU
-
Florida
-
Gonzaga
-
Kansas State
-
Michigan State
-
Old Dominion
-
Pittsburgh
-
St. John's
-
UCLA
-
UC Santa Barbara
-
UNC Asheville
-
Utah State
-
Wisconsin
-
Wofford
---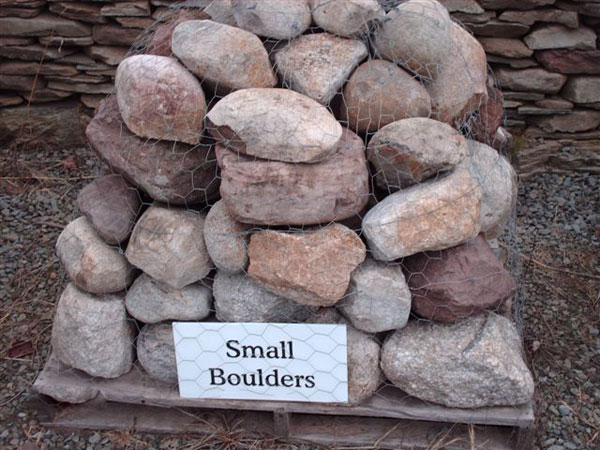 Twinned with Little Rock.
Arkansas Little-Rock
The Trojans rely on an 11 man rotation and 4 guards at a time, to harass the opposition and ugly up the game. They pretty much play with five out, moving the ball, looking for threes, or long twos off screens, with little inside game to go to. And since they rank 9th in the nation in three point percentage, it certainly has its merits.
They are led by conference player of the year
Solomon Bozeman
, the Sun Belt Conference's own entry level version of
Kemba Walker
. But there is no real threat here.
---
Photobomb.
Belmont
Belmont have been subtly touted as a possible upset team by national media for much of the season. They shoot a lot of threes; to reaffirm that, they shoot a LOT of threes. They have made 321 on the season in 34 games, second most in the nation (behind only VMI), and 29 ahead of third place Louisville. Their percentage (.381%) ranks third; their attempts (842) ranks fourth. Junior bigs Mick Hedgepeth and Scott Saunders, standing 6'9 and 6'10 respectively, tidy up the missed ones, while pretty much everyone else casts them up. The Bruins go 12 deep on most nights - sophomore guard
Ian Clark
averages 12ppg on 42% three point shooting (the most dynamic of the bench), the aforementioned centre duo, two 6'7 underclassmen who shoot some threes (Trevor Noack and Blake Jenkins), one slasher (6'1 sophomore Kerron Johnson, who has more FTA than FGA), senior 6'6 defender and offensive rebounding specialist Jon House.....and then everyone else is a shooter. And a presser.
What they don't do especially well is rebound. But there's enough there for some upset potential. It just takes one hot night for that to be enough for an upset. It worked for Northern Iowa.
---
The single biggest improvement Matt Howard made this season was not growing one of these again.
Butler
Last year's runners-up barely struggled to be the best team in the Horizon League this season. They eventually won the tournament by beating Milwaukee, but only after going 0-2 to the Panthers during the conference regular season. They returned almost everybody from that team, losing only versatile defensive player Willie Veasley (who turned pro and went to Japan), backup little-things forward Avery Jukes (who hasn't played professionally), and current Jazz forward
Gordon Hayward
. But those three losses were enough to severly weaken the team. And it's mainly because of Hayward.
Put simply, Hayward's star power was not replaced. Veasley was replaced; athletic hustling defensive-minded senior guard
Shawn Vanzant
simply stepped into a bigger role, and while he's smaller than Veasley and has less defensive versatility, he can be disruptive. Jukes was easily replaced; 6'11 sophomore
Andrew Smith
has gone from not playing at all to being a starter and a key player, an interior finisher, good rebounder and decent passer, whose defensive philosophy of tanding still with his hands up and being whistled for fouls can sometimes be useful. But Hayward? Hayward was not replaced.
Matt Howard
has reinvented himself somewhat in his senior season. He retains all his post footwork, touch and toughness, yet to that combination, he has added a three point shot. Howard is 44-99 from three on the season after going 5 for 20 in his previous three seasons, has improved defending the perimeter as well, and is committing less fouls than before.
Shelvin Mack
is a high quality all-around guard; a shooter, a scorer, a distributor, a leader, a defender, a driver. He can be whatever Butler needs him to be. Ronald Nored brings the defense and the ball handling, and is slightly less terrible as a scorer this season. Freshman forward
Khyle Marshall
has size, athleticism, toughness and energy, and will be a key player in the future once he learns a jumpshot and gives more consistent defense. Garrett Butcher is also a player for Butler. The rotation is rather long.
But none of them replace Hayward.
Working to Butler's advantage is that, more than most teams, they crescendoed through the season, and have won their last nine games. Silly losses notwithstanding, Brad Stevens found a rotation that works; this means no Erik Fromm, no Chrishawn Hopkins, less Garrett Butcher. Stevens now has his shooters (Zach Hahn and Chase Stigall) working in tandem, Howard and Mack leading from the front, and Marshall, Smith, Vanzant et al contributing enough. But they're not what they were last year. And it's not especially close.
---
"B, Y, B-Y-U nimmers. [Jimmer, Jimmer, that nimmer Jimmer.]"
BYU
Jimmer Jimmer Jimmer Jimmer Jimmer Jimmer Jimmer Jimmer Jimmer Jimmer Jimmer Jimmer Jimmer Jimmer Jimmer Jimmer Jimmer Jimmer Jimmer Jimmer Jimmer Jimmer Jimmer Jimmer Jimmer Jimmer Jimmer Jimmer Jimmer Jimmer Jimmer.
That serves as both a recap and a preview.
---
This has finally gone.
Florida
The Gators try play defense at every position.
Erving Walker
may be small for a point guard, but he's quick, works hard, and is disruptive;
Kenny Boynton
may be small for a shooting guard, but he's quick, works hard, and is disruptive.
Chandler Parsons
is big for a small forward, and yet he's quick, works hard and is disruptive.
Alex Tyus
bounds about with great energy, even he doesn't have the cliched energy player dreads any more.
Vernon Macklin
is an immovable object in the middle. And
Patric Young
, the freshman off the bench, is a future SEC DPOY. He really is, and you can quote me. Florida have always landed good big men, and with Young in the mix, they're right back at it.
Speaking of big men, Macklin has had a good season, showing the offensive game he never previously did. The fifth year senior now has precisely one move in the post - the right handed hook shot. It works, too. And very very occasionally, he'll counter it with a lefty one, too. He also provides strong post defense, some shot blocking and good rebounding numbers, alongside God awful free throw shooting, no jumpshot, and absolutely nothing outside of 10 feet on either end. So even with his one move, he's limited. Tyus is also limited - his threats to transfer to a program that would let him play small forward never amounted to anything. Maybe he realised that it wouldn't make much sense, given that he could neither dribble nor shoot. As it happens, Tyus takes a few jumpers these days, using an unnecessarily high release with about four redundant movements in it, and they do not go in much. Nevertheless, he is still a capable finisher in the paint, brings his energetic roaming defense, does a valiant job on the interior despite being overmatched physically, and grabs some rebounds.
The Gators' offense remains perimeter-oriented, led by the good outside shooting and optimistic shot selection of the small backcourt duo of Walker and Boynton. Both are good shooters with about 27 feet of range, but neither is a point guard, despite their body types. They don't like to pass, or penetrate the lane much, unless it's in transition. Instead, they pester opponents on defense, get the ball upcourt, and then look to cast up threes. This greatly helps or greatly hinders, depending on whether said shots go in. It therefore benefits Florida that Chandler Parsons is such a willing passer, as someone has to. Parsons is a big point forward, quality defender, good secondary ball handler and useful rebounder with good athleticism, much improved strength, and a much improved jumpshot. God awful free throw shooting aside, Parsons has rounded into a very nice role player, the team leader in both rebounds and assists, also chipping in 12 points per game.
Florida are led by those six, although they can go with as many as ten players at times. When he enters the game, freshman
Casey Prather
likes to look for threes and long twos, both off the dribble and off of catch-and-shoot situations, without looking to do a whole lot else. He has attempted zero free throws this season. Freshman Frenchman
Will Yeguete
(6'7, 210) likes to throw himself wildly at the offensive glass, and by my troth, he gets them. Backup point guard
Scottie Wilbekin
is still only 17 years old, and gets quite a lot of minutes for one so young, having a decent impact defensively. And backup big man
Erik Murphy
showed up with a three point stroke this year, giving him a fairly reliable offensive tool to go along with his agility, effort and rebounding. He'll play a much bigger role next season, once Tyus and Macklin have both signed in Israel.
Florida haven't won a tournament game since their last title season. This season, they're a number 2 seed, and thus they should breeze the first game against Santa Barbara. But after that is the winner against UCLA and Michigan State. And without wanting to sound too much like Mike Patrick, that's a tough, tough game.
---
Curtis Kelly interrupts Gonzaga's junior prom night.
Gonzaga
Gonzaga invited criticism and problems when they created an incredibly tough non-conference schedule against a host of power conference teams, and then lost almost all of them. At one point, they were trailing St. Mary's by miles in the WCC rankings, and weren't even going to get an at-large bid. But they turned it around, tied for the WCC regular season championship, won the tournament, and realised their potential. Just in time.
Part of the reason for the improved play has been the improved health of
Elias Harris
. Harris is clearly still not back to 100% in his recovery from the Achilles injury that has hampered him all year, but at least he's not at 50% any more. Harris's strength is his athleticism - it's his main asset on offense, defense, and the glass. It's also what he's missed this year because of the injury. If asked to just catch-and-shoot, Harris isn't especially effective; if asked to just create in the post, Harris isn't that effective. He does a modicum of both, but he needs his athleticism, his abilities to run the court and take slower forwards off the dribble, to realise his offensive potential, and to have much of an impact defensively. He got past people through physical tools more than ball skills, and he's not been able to do that as much this season. Improving his handle, his lower body strength for post-up situations, and his jumpshot, would all help mitigate that, but it hasn't happened yet.
The turnaround can perhaps be partially cited to a rotation change. Canadian national team big man
Kelly Olynyk
- a good rebounder, hustler, extra passer and little things player - began to see less minutes in the front court. In his place came freshman
Sam Dower
, a monster of a man, with all of two moves to his credit - the trailer three (which he wildly underutilises) and the one drive to the middle lefty hook over the right shoulder (which he used on basically every possession, and which no one can stop, because he's just too big.) When combined with the offensive skill of finesse centre
Robert Sacre
- whose footwork is good, whose height is better, and whose turnaround jumpshot is similarly unblockable - Gonzaga could throw a scoring big man option on the floor at all times, which most of the West Coast Conference couldn't complete. Add Harris to that mix, and mismatches were opening up all over the show.
Senior guard
Steven Gray
got out to a blisteringly hot start to the season, then cooled down immensely, and now is averaging only about the same as he did as a junior, except now on only 41% shooting. Gray is a good sized, decently athletic guard, with a good jumpshot and some good defensive abilities, but he can't dribble. This wasn't a problem when he had
Matt Bouldin
next to him, but with Bouldin graduated and going to Greece, and Demetri Goodson continuing to offer nothing at point guard, Gray suddenly had to become a primary playmaker, ball handler and creator. And with his lack of handles, he just can't do that. Gray's a good passer of the ball, yet without the ability to dribble through much traffic, such a passing skill is inevitably underutilised. Other wing options include German freshman
Mathis Monninghoff
(who, at this point, offers little more than some hustle and catch-and-shoot abilities), junior college transfer Marquis Carter (who has become a big minutes player for the team, contributing a little bit in all facets of the game, with good efficiency and few mistakes), and Canadian national team member Mangisto Arop (pronounced without the A, and who likes to post up from 25 feet away, which must always be lauded).
The big hole is at point guard, where Goodson continues to struggle greatly. Goodson tries hard defensively and is good in the open floor; in half court situations, though, he just doesn't help. However, this too was addressed somewhat midseason, when John Stockton's former walk-on son
David
was given a chance at the role. David isn't what John was, and he's never going to be. But that's irrelevant. David stabilised the position, and ran the offense better than Goodson has ever done. He does this while being too small to stop anyone getting to any spot defensively, being rather slow, and having little to not shotmaking ability of his own. Sounds familiar, no?
Gonzaga found their rotation throughout the season - less Olynyk, Goodson and Monninghoff; more Stockton, Dower and Carter - and got good contributions from their freshman that offset the struggles of the upperclassmen. They face a tough first game in the second round against St. John's, the number 6 seed in the region. But for all their upperclassmen and supposed experience, St. John's don't have tournament experience. And for all their underclassmen and supposed inexperience, the Zags do. It's a winnable game.
---
Once Will Spradling hits his teens, he's going to be awesome.
Kansas State
Kansas State were wildly overrated to begin this season, and then promptly disappointed everyone. They struggled out of the game, then struggled worse, and suffered a great deal of midseason player turmoil. And then somehow, they stemmed the tide.
Much of their struggles were attributed to the graduation of
Denis Clemente
, whose ball handling, speed and slashing gave the Wildcats dimensions they otherwise lacked. Also losses were big man Luis Colon (who couldn't score, rebound, pass or defend, but who was at least big), and junior wingman
Dominique Sutton
(whose
Adrian Griffin
-like performances were much unheralded in light of the Clemente love). Colon graduated and plays professionally in the Puerto Rican BSN, while Sutton transferred to NC Central to be nearer to his family.
Colon was replaced by prematurely balding Florida International transfer Freddy Asprilla, who provided some interior defense and rudimentary post scoring. But Asprilla was never happy as a Wildcat, neither with his role on the team nor his unnecessary shouty coach who thinks he's a
latin Sean Connery
, and left the program to play professionally. (Or so he said - he later transferred to Canisius instead.) Backup big man Wally Judge also decided to transfer, and suddenly Kansas State had lost much of the vaulted frontcourt depth that had made them what they were. Further complicating matters was the season
Curtis Kelly
has been having - suspended on more than one occasion, villified by Connery for his lack of leadership, and not advancing further on the breakout he'd begun to realise down the stretch of last season. Kelly is an athlete, a shotblocker, a rebounder, a much-improved mid-range shooter, occasional post-up presence, a defender and an underrated passer, who on his night puts all that together and looks like an NBA player. The problem is that he's had about 5 such nights in his career as a Wildcat.
Clemente was even less easily replaced. The initial decision to move
Jacob Pullen
to point guard didn't work out, because, despite his size and his defensive effectiveness at the position, Pullen just isn't a point guard. He is a secondary ball handler at best, and just not a natural passer like that. He's a scorer. He just is. If he's to e'er play point guard, it would have to be in the same way that
Eddie House
does it, and this wasn't that. (Pullen then suffered the same leadership/suspension problems as Kelly, which didn't help anybody.) Freshman
Will Spradling
then got a chance at it, and had some initial success - he shot the ball well, made solid decisions, and took a ton of charges, the best way to defend if you're a small unathletic guard. But then he hit the freshman wall early, and stopped making said decisions. He has nevertheless again become a big minute player for the team, mainly on account of the fact he's one of the few good ball handlers and shooters.
A flurry of guard combinations followed; freshman 6'6 combo guard
Shane Southwell
had some very good moments defensively, but also had a knack for taking shots he couldn't make, and has been in and out of the rotation all season. The same is true of junior Nick Russell, who had a lengthy run in the team during the middle of the season as El Connery scrambled to find the right combinations, and who played some physical defense, but who never found a niche offensively and struggled to make the wrong decision. The only two guard constants were Martavious Irving and
Rodney McGruder
, both good defenders with good jumpshots and good athleticism. Indeed, McGruder has managed the rare feat of leading the team in both rebounds (6.0rpg) and three point makes (67, tied with Pullen), which is rarely seen in a 6'3 guard. Shame he can't dribble.
It also didn't help that
Jamar Samuels
has also struggled this season. With all the aforementioned losses, Samuels was expected to take a bigger offensive role, but last year's hugely effective sixth man has struggled to make any kind of shot this year. Samuels plays very hard on both offense and defense, and it's this combination of athleticism and aggression that gets him to the basket, lets him be a disruptive presence on defense, and which brings in the rebounds. Yet he's fouling just as much as ever (3.3 fouls in 24mpg), and shooting only 41% from the field, down from 52% last year. Having to create every shot for himself now is proving a problem for Samuels, who is a finisher, not a creator. All this frontcourt turmoil conspired to create a bigger role for 7'0 freshman
Jordan Henriquez-Roberts
, who has had some good moments. JHR is not an offensive player, save for some left-handed finishes around the rim and better-than-expected interior passing. But his size, length and good mobility for his size make him a presence defensively, as well as a fairly prolific rebounder. He is easily outmuscled and commits a lot of fouls as a result, but at least he makes fewer mistakes now.
(Are nicknames really so hard to think of that all five of Kentucky, Arizona, Kansas State, Northwestern and Villanova are called the Wildcats? How hard can it be?)
Kansas State turned it around, and enter the tournament on a decent run of form, with an established rotation and all the headaches behind them. There remains, however, one big Achilles heel - free throw shooting. They shoot only .647% as a team, and only three rotation players shoot over 70% from the field; Russell (84%), Spradling (82%) and Pullen (78%). Do you really want the first two taking clutch free throws in tournament games?
---
"Iceberg, right ahead!"
Michigan State
Like Kansas State above, for a while, the Spartans didn't look like they were going to be here. Wildly overrated heading into the season, they suffered some key losses. Before the season, backup shooting guard
Chris Allen
was kicked off the team for multiple rules violations, eventually landing at Iowa State. Then during the season, backup point guard
Korie Lucious
was also suspended, and also decided to transfer, also going to Iowa State. The Spartans became so short at guard that former walk-ons Austin Thornton (junior) and Mike Kebler (senior), both unathletic defensive specialists who can't make shots, are parts of the guard rotation and have been all season. They combine for 3.6 points and 1.2 assists in 21.3 minutes.
Further compounding the problem has been the struggles of team leader
Kalin Lucas
, who got injured at the end of last season, and who has been noticably hobbled all season. Lucas nevertheless leads the team in scoring, as is the case every year, using his transition ability and use of screens to get open for jumpshots and into the paint, a high IQ undersized scorer that doesn't have to resort to calling 1-4 sets all the time. Lucas has been stuck on full-on scorer's mode all season, by design and quite correctly, forgoing point guard play other than to get the ball over halfcourt and start moving it around. He has been effective at doing this, even with the gimpiness, pouring in 17.2 points per game with 39% three point shooting, both very respectable numbers. But perhaps without the injury, he probably could have cracked 20. (Welcome guard relief came in the form of freshman
Keith Appling
, who was billed initially as a scoring guard, but who quickly emerged as a defensive presence as well. A combination of the tenacious D, plus the 40% three point shooting, plugged a huge gap in the Spartans lineup and went a long way to restoring their season.)
Picking up Lucas's slack was junior forward
Draymond Green
, whose versatility is mentioned second only to his name. Green averages 12.3 points, 8.6 rebounds, 4.0 assists, 1.7 steals and 1.2 blocks, leading the two in all of those categories except points, where he is second to Lucas. (Korie Lucious just about pipped him with 4.1 assists, but he no longer counts. In my mind, at least.) Green's versatility and statistical impact comes in conjunction with the development of his perimeter skills - always a power forward/centre type, the 6'6 Green is having to become the small forward more suited to his frame, and has therefore improved his handle and added a 37% three point shot. His passing vision and decision making are self-evident, and there's some offense in the post to go along with that jumper. But despite the passing, the rebounding, the strength, the shot and the defensive instincts, Green is just simply rather slow. For all his defensive stats, therefore, he has a problem on that end. Interior players are too big for him, and perimeter guys are too fast, and the 3.3 fouls in 29 minutes per game hint at his problems here. Green impacts the game on the defensive end by floating around and using his smarts to cause turnovers, playing as much help defense as he can, and to good effect. But in any kind of isolation situation, he can be left wanting.
Once again,
Durrell Summers
has underperformed. After a good tournament showing last season, it looked like he was going to finally break out, but....nope. It just hasn't helped. He remains the same passive jumpshooter he ever was, limiting himself to two dribbles, standing out on the perimeter, waiting for threes, occasionally getting to the basket off of a curl, and finishing well at the basket when given the opportunity, but otherwise just floating about. He doesn't even give as much defensive effort as he used to. If he tried hard and maximized his talent, Summers could be
Travis Leslie's
best case scenario; a terrifically athletic scoring guard, with finishing ability, jumpshooting, and elite defense. But as it is, he's a passive role player who can't dribble and who doesn't hunt for his shot. It seems silly, yet it is what it is.
Michigan State has struggled to find the right big men combinations this season. 6'10 sophomore
Garrick Sherman
has been an occasional starter, but he's unathletic and a mediocre rebounder, who struggles to guard anybody. He is at the least a good passer, who makes his open looks around the basket, so much so that he shoots the odd percentages of 69% from the field and 37% from the foul line. (Is that better or worse than shooting 37% from the field and 69% from the line?) Speaking of terrible free throw shooting, very strong sophomore centre
Derrick Nix
has almost doubled his percentage, from 27% last season to 53% in this. But it's about the only thing he's improved; he is still overweight, clumsy and easily exposed in quicker matchups. Athletic freshman
Adreian Payne
has had his moments in the paint, but not without a huge amount of mistakes; this leaves 6'8 junior Delvon Roe as the only consistent frontcourt performer. Roe has reinvented himself into a technically precise defensive presence and good rebounder, who contributes some finishes around the rim, if not a whole lot of creating. Worryingly, however, he continues to have knee problems.
Relying upon hobbled upper classmen, underperforming role players, and a big old hole at centre, doth not the formula for a lengthy tournament run make. But with Lucas playing the best ball of his career right now, and showing he could carry the team down the stretch of conference play, it's possible that he can carry them further still. One win is the target still, but it could easily lead to another.
---
The sizes of shorts that the players wear now is ridiculous.
Old Dominion
Previous posts have alluded to the strong performance of the Colonial Athletic Conference this season. Often a one bid league, two teams (George Mason and Virginia Commonwealth) were able to score at-large bids out of it this season, and even a couple of teams that didn't (e.g. Hofstra and Drexel) proved themselves to be very capable. Old Dominion also made it out of the CAA - in fact, they won it, and thus got the automatic tournament bid. They were more than likely making it anyway.
ODU are led by 6'5 guard
Kent Bazemore
, the CAA's defensive player of the year, who is a seriously improved player. Formerly a defensive specialist with questionable offensive skills other than a decent pull-up long two point jumpshot, Bazemore has shown considerable offensive improvements, and now, with the departure of Gerald Lee, has become a primary playmaker. Bazemore is second on the team in scoring at 12.5 points per game, is third in steals (2.9apg), and the only reason his 5.0 rebounds ranks a mere fourth on the team is because of just how good of a rebounding team ODU are. Bazemore is athletic, confident, energetic, lefty and smiley, who has considerably improved his handle, three point shot (now up to 37%) and offensive efficiency. He does some of everything for his team, not least of which is his fine perimeter defense, where his good hands and great effort see him average 2.3 steals per game. Maybe one day, he'll hit his free throws.
Alongside Bazemore, 6'9
Frank Hassell
is a phenomenally productive big man, averaging 15.0 points and 9.6 rebounds in only 29 minutes per game. Hassell, exclusively a post player, is a hose on the interior; active, strong, fluid, patient, and athletic. He employs shot fakes and hook shots to finish in the post, has a power game as well as some finesse, will use either hand, and even hits his foul shots. Defensively, he uses the same physical play, athleticism and aggression to record 1.3 blocks per game, an active central part of the Monarch's zone defense. Hassell turns it over quite a lot and is undersized against upper echelon post players, but he simply gets it done.
The third wheel for ODU is Ben Finney, a 6'5 senior swingman averaging the universally pleasing statline of 9.2 points, 6.3 rebounds, 3.1 assists, 1.3 steals and 0.6 blocks per game. Like Hazell, Finney is a tough, strong defender who absolutely attacks the offensive glass; he is essentially the perimeter equivalent of what Hazell offers on the interior. He is not a good jumpshooter - which does not stop him for trying anyway - and nor is he a ball handler. But when coming off of curls, Finney attacks the basket like he does the glass, and has some success with his strength advantage. If you're familiar with
Delroy James
of Rhode Island, Finney's a bit like that, only slightly shorter, less athletic, but stronger. And in the tournament.
Old Dominion lacks a back for outside shooting, shooting only 32.9% from three on the season. It's a team unashamedly built on rebounding and defense, calling cards that have gotten them this far. The designated shooter is 6'3 junior guard Trian Iliadis, who spots up for threes without doing much else, other than not making mistakes and going to all his classes. Neither point guard option is much of a shooter - 6'0 senior Darius James handles the ball well, gets the ball over halfcourt, moves it around and plays defense, but is little threat to score, and his backup Marquel De Lancy did not hit a single three in his first two years (nor did he hit a three in a relationship). 6'8 junior Keyon Carter likes to take jumpshots, but they don't go in a whole lot. The other big man backup - aggressive 6'9 junior Chris Cooper - doesn't dabble in any of that perimeter stuff, though. Instead, he plays around the basket, further cementing the Monarchs' rebounding advantage, grabbing almost six of them in roughly 20 minutes a night, recording more of them than points. These are the things ODU does. And it works.
Old Dominion are one of the best defensive teams in the tournament, and are going seriously underrated. It's not as though they are one of the most - ODU did it with athletes. They can theoretically contain any team as well as any team, if that makes sense. There is athleticism and size here that translates. It shouldn't have been a surprise when they won their first game last year, and it shouldn't be one if they do the same this season either.
(It feels weird to agree with Bill Plaschke about something.)
---
Gary McGhee, disgusted with himself.
Pittsburgh
Pittsburgh sit at the top of the nation's best conference, the clearcut best team in it. They score big, rebound bigger, have defenders at every position, shoot the three, share the ball, and do a little of everything. They are 51st in scoring, 8th in rebounds, 4th in assists, 20th in field goal percentage and 21st in scoring defense, scoring 13.1 points per game more than their opponent. So far this season, they have been the best team in the country. And I say that while picking Ohio State for the title. No, I'm not sure why either.
The Panthers are led by their guard duo of
Ashton Gibbs
and
Brad Wanamaker
. The two make for a fairly unique duo, as neither is a pure point guard, nor a pure shooting guard. Indeed, the bigger one (6'4 Wanamaker) plays more like the point guard than the little one (6'2 Gibbs). Offensively, Gibbs is best as a jumpshooter; it doesn't look like he should be because of how flat his shot is, but he's always done that, and they go in anyway, so it's no fluke. He can shoot off the dribble, but does it mainly via off-the-ball movement, knowing how to use screens, and with a quick enough release to take advantage of even the smallest shreds of daylight. Gibbs has had a weird season; he's scored well and shot extremely well, employing better shot selection and extra-passing, but he's driven the ball less than ever, and has also eased off on the defensive end for some reason. Of course, it has not held Pittsburgh back.
Meanwhile, the very unique senior Wanamaker has had a fine season. His size allows him to defend either guard spot, which he does with good hands and aplomb while never getting into foul trouble. Offensively, he is good enough to be a primary ball handler, and collapses defense via skill and body control rather than explosion. He does not shoot threes, but he rocks a great mid-range, including pull-ups off the dribble, and hesitation moves to get him to the basket, where he does a decent job of finishing. He leads the team, even if he doesn't lead it in scoring (Gibbs does). But his next level prospects are affected by his measurements and lack of athleticism.
Starting centre
Gary McGhee
plays impeccable defense. He is big and strong, has good timing, rotates correctly and quickly, is a great shotblocking force, and even does well when caught up on switches,
Kemba Walker
gamewinners notwithstanding. McGhee rebounds well and is a lynchpin of the Pittsburgh team on one end of the floor. He offers far less offensively, save for putbacks, tips, and very easy looks created out of opportunity and strength. He doesn't have good hands, good touch, post moves, a jumper, or an adequate free throw stroke. His only offensive skill is his offensive rebounding; he does it all on defense. But despite being a one-way player, McGhee is a huge component of one of the nation's very best teams. He may even have next level potential. The league needs another
Brian Skinner
.
Filling in at the forward spots are 6'5 junior Nasir Robinson, and 6'6 senior
Gilbert Brown
. Like Wanamaker, Robinson plays a unique game; he has a shooting guard's height, frame and athleticism, yet he rarely leaves the paint, and any time spent out there usually results in a turnover. Instead, Robinson operates mainly in the mid-range area, where he deflects passes defensively, makes driving layups offensively, hits the glass, very rarely creates down low, fights hard, and makes interior passes. Shooting and dribbling are, it appears, not always a requirement. Brown is more conventional, an incredibly athletic 6'6 small forward with strong similarities to the about-to-be-mentioned
D.J. Kennedy
. He defends, runs the court, rebounds, passes, and hits his jumpshots, on which he jumps impossibly high. He thrives as a role player, and he is not a featured player on offense.
In lieu of having a conventional point guard in the starting lineup, as described above, junior Travon Woodall fills the role from the bench. He handles the ball, puts some pressure on with his defense, moves it around, keeps turnovers down, and has slightly improved the accuracy of his unnecessarily high arcing jumpshot (although he remains a long way from being a shooter). For backup big man minutes, sophomore Dante Taylor - who
looks quite a lot like Master P
- comes in to rebound, clog the lane, exude powerful defense and commit hard fouls. On the wing, redshirt freshman
Lamar Patterson
plays good defense, although the jumpshots he keeps casting up are not going in. That's about it for depth at the moment, though, as their seventh man is out due to injury.
Talib Zanna
, the awesome freshman in question, is currently injured, but may return later on if the Panthers make a deep run.
They will.
---
Gene Keady's hair is even scarier from the back. Seriously, does he actually think he's deceiving
people? Or does he just not care? I think he should care more. And maybe dye it grey.
St John's
St John's have the oldest team to have played since the 2007 Spurs. They have 11 seniors on their roster, and 9 in their 10 man rotation, with Steve Lavin receiving (if not seeking) praise for taking a historically successful team, in the doldrums for so long, and turning them around in only his first season.
Leading the pack is 6'2 scoring guard
Dwight Hardy
, who has had some phenomenal games this season. Hardy is the St. John's player most able to create his own shot, the one they turn to when they need a basket, the one they go to down the stretch. He is only a decent shooter, but he's a great scorer, able to get into the paint and finish, despite his small stature, willing to take contact and get to the line. Hardy is a decent defensive player, too, and he has assumed the leadership role and filled the star-power void that the Red Storm have lacked in recent years. He didn't drag St. John's here single handedly, but they wouldn't be here without him.
The same could be said of
Justin Brownlee
, whose breakout this season has been rather unexpected. Brownlee does a little bit of everything; his combination of size, strength and athleticism makes him a versatile defender, impactful against all kinds of forwards, and a similar story is true of his offense. Brownlee's a decent shooter from outside, has a good mid-range game, will run in transition, and can make shots around the basket. He sometimes gets too shot-happy, and doesn't rebound as well as he ought, but when he doesn't play well, the absence is notable.
Speaking of notable absences, St. John's will be missing key cog
D.J. Kennedy
for the tournament after he suffered a season ending knee injury. Kennedy had a decent season as a role player for the Red Storm, playing decent athletic defense, making passes, hitting some jumpshots, rebounding and running the court, contributing in various ways without ever needing (or wanting) to be a go-to player on offense. In his place,
Dwayne Polee
- the only non-senior in the rotation - will see increased minutes. Polee is reminscent of a younger Kennedy in his style of play, and has had good moments already this season, although he started to struggle once conference play began. Brownlee may also be bumped down to the wing spot more, opening up minutes on the interior for the athletic Justin Burrell (who rebounds well, but never seemed to realise the extent of his physical tools) and
Sean Evans
(who has bulk instead of speed, and who had a great showing in the Big East tournament after barely playing to begin the season, benched early due to bad decision making and lapse defense).
Despite it all, St John's have been one of the worst three point shooting teams in the nation this season. A few players chip in a couple; Hardy hits a few, as does Brownlee, Kennedy (pre-injury) and 6'3 guard
Paris Horne
(who is probably the best shooter of the bunch, as well as thriving as an athlete, defender and part-time rebounder). But there is no shooting there. It's an exposable flaw. They also lack a true point guard, unless you count Malik Boothe, the squad's best ball handler and playmaker who nevertheless can't crack 18mpg, due to the presence of Hardy. And for all their upperclassmen, this current crop of St. John's players are not exactly experienced at this. That is not to say that they can't win a game or two, but it does make it harder.
---
Reeves Nelson is nothing if not fearless.
UCLA
After last season's horror show (in purely relative terms), UCLA have bounced back slightly to make the tournament this season. This has been helped by a decent summer of additions, highlighted by McDonald's All-American
Joshua Smith
(who is pretty much the opposite of
Josh Smith
). Joshua Smith has probably had a few too many McDonalds All-Americans in his time, for he's about 50lbs overweight. The bulk has its advantage; the man can't be moved from the spot once he's got it, and rebounding position is as easy for Smith to obtain as a Macedonian passport is for any speedy mid-major American guard with a fine handle, looking for a lengthy European basketball career. Smith is also surprisingly effective in pick-and-roll situations, and can make some shots around the basket, although the considerable mobility issues make him a fairly hopeless defender. (Smith often comes off the bench for fellow freshman
Anthony Stover
, who averages less than 1 and 2 on the season - for some reason, UCLA aren't able to start playing their best players until Stover has committed a foul, at which point he can be subbed out for those who will impact the game. This seems like an unspoken ritual that they could do away with.)
Also in the frontcourt, 6'8 forward
Reeves Nelson
is amazingly effective for a slow, grounded, undersized interior player. Nelson is a fighter, a hustler and a competitor, strong and fearless on the interior; most importantly, though, he is skilled. Nelson gets open off of cuts and pick-and-roll situations, as well as creating in the post and sticking occasional mid-range jumpshots. He'll break plays at times and throw the ball away, but he leads the team in scoring at 13.9ppg, and gobbles up rebounds, leading the team there as well with 9.0 per game. Of course, the lack of speed means big time defensive concerns, which aren't usually something UCLA accepts. How Ben Howland figures he'll be able to play his usual brand of defense based around Nelson, Smith and the two Wear twins (currently redshirting) is unclear.
The addition of junior college transfer Lazeric Jones has meant that
Malcolm Lee
no longer has to play point guard or be the primary halfcourt offensive creator. This has allowed Lee to going back to what he does best - namely, guarding the two guard, playing defense, spotting up, and running the court. Lee's shooting efficiency is not good - even though he's better at spotting up than creating off the dribble, he's still not that good at it - and his numbers of 13/3/3/40% are somewhat underwhelming. Nevertheless, the defensive impact is still there. Alongside them in the backcourt, Jeremie Anderson continues to struggle mightily, and by this time is not going to live up to his billing. At the very least, he has tried on defense, and shot the three pointer well this season.
UCLA's best talent and best future pro is
Tyler Honeycutt
, an extraordinarily talented player who has had a great season, but who still needs a breakout season to maximize his talents. Honeycutt has a great frame and good athleticism, and is an elite defender at the forward position already, recording 2.8 stocks per game. He rebounds, can handle the ball on the perimeter, gets out and runs, is more than willing to share the ball, and has great passing vision. Indeed, those latter categories are kind of the problem; Honeycutt is too passive, overpasses when he should shoot, turns down easy ones, and commits turnovers when trying to make the hero pass that just isn't there. It's doubly a shame considering that Honeycutt is actually a pretty good scorer; not a good enough ball handler to slash to the basket with any regularity, and not much of a finisher around the basket, but armed with a decent jumpshot, from both the mid-range and three point areas. He should use it more.
The Bruins also have the best deep bench in the world. Not because of what they do or what they look like, but because of who they are. Players who don't ever play for the Bruins include Alex Schrempf (Detlef's son), Jack Haley Jr (Jack Haley Sr's son), and the great grandson of UCLA legend John Wooden, Tyler Trapani. The three have combined for only 8 minutes all season, but it's name-drop city down there.
With greatly improved depth - including the hitherto unmentioned
Brendan Lane
and
Tyler Lamb
, two good defenders off the bench - UCLA have made something of a comeback from last season's failure of a season. They have balanced out the roster and infused some talent, with yet more on that way. However, they don't shoot well, still lack true point guard play, and don't have anything like a UCLA-calibre defense at the moment. At this point, any tournament win is a good win.
---
Orlando Johnson, the best card player name in basketball.
UC Santa Barbara
UCSB are not a very good offensive team. They are heavily reliant on one player on that end, 6'5 junior
Orlando Johnson
, who leads the team with 21.1 points and 6.3 rebounds, whilst ranking second with 3.0 assists. Only two other players average more than 5.5 points per game; 6'7 junior
James Nunnally
(16.4) and 6'9 junior Jaime Serna (8.4). Pretty much everything goes through Johnson, a strong and athletic shooter, and it is the jumpshooting of him and Nunnally that carries the team on one end.
On the other end, UC Santa Barbara can throw up to 11 players at you on any one night, and pretty much only play a matchup zone defense, with
Greg Somogyi
standing in the middle as a specialist shot blocker. Despite all their shooting abilities, Florida - whom UCSB will meet in the second round - struggled against zone defense thrown at them by both Kentucky and Auburn. Then again, the Gators still won both games, and those teams are far better than the UCSB Gauchos. Yes, even Auburn.
---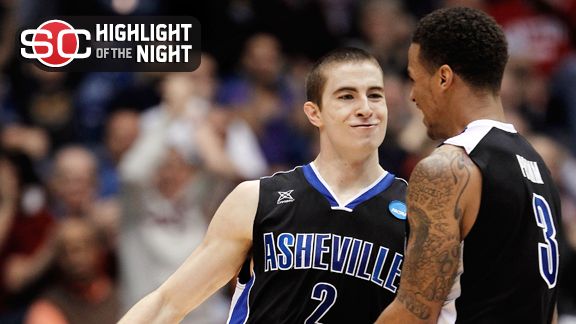 Matt Primm, happy with something he saw on the floor.
UNC-Asheville
As is the case with most of the automatic bid teams - except maybe Belmont and Long Island - UNC Asheville were arguably the best defensive team in their conference. Their rotation is heavy in small guards - their two minutes and scoring leaders are the 6'1 juniors, Matt Dickey and J.P. Primm - and they use this small quick guard excess to pressure the ball and force opponent's turnovers. Strangely, in spite of all the guard play, the Bulldogs are one of the worst three point shooting teams in the nation, hitting only 161 of them on the season, tied for 281st in the nation.
The Bulldogs will play Arkansas-Little Rock in the 4 game first round, as four of the last automatic bids. The winner of that game goes on to meet Pittsburgh in round two. Suffice to say, UNC-Asheville and Arkansas Little-Rock will combine for 1 win in this year's NCAA tournament.
---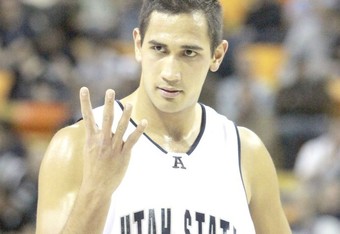 Tai Wesley is doubly impressive when you consider he doesn't have a thumb on his shooting hand.
Utah State
Utah State are one of the most disciplined teams on both ends of the court. They move the ball, they rotate, and they commit few mistakes. They have suffered slightly this season due to the graduation of point guard Jared Quayle; his replacement, 6'1 junior Brockeith Pane, a transfer from Houston, isn't nearly the leader, creator or decision maker than Quayle was. But he is a better defensive player, and the team as a whole is a better defensive unit this season that last, which helps offset Quayle's loss.
The Aggies returned pretty much everyone else, most notably 6'7 senior big man
Tai Wesley
. Wesley is an athletic but creative post player; he has footwork, moves, touch with both hands, hooks with both hands, and a good passing game from down there, a high IQ player with strength and finesse, and enough of a jumpshot to play away from the basket against much bigger opponents. He chips in with the rebounding, knows how to use his elbows and get away with it, can get open without the ball, generate offense with it, and anchors one of the league's best defenses.
While Pane can't be Quayle-like on offense as a point guard, and without him owning much of a three point shot, he is an effective slasher, a dimension the Aggies otherwise rather lack. Undersized senior wing Pooh Williams tries to slash, but he's inconsistent and fairly unathletic, and is instead used mainly for defense. Senior Tyler Newbold is doing his usual thing of rarely scoring, never dribbling and never dominating, but also never making mistakes, hitting his three pointers and sporting a 3:1 assist to turnover ratio. And fellow senior guard Brian Green has one of the country's quickest jumpshot releases and most accurate strokes, and thus does little else but take jumpers. The offense is very disciplined and the product of an intricate, well-rehearsed playbook, not through any individual talents in isolation situations.
Alongside Wesley in the interior are senior Nate Bendall and junior Brady Jardine. Bendall, 6'9 and 250lbs, suffers from foot problems so severe that even his coach says he probably shouldn't be playing. He could have been a fine college player were it not for the injuries; as it is, he's never been able to realise his potential. Bendall brings good footwork (ironically) and a mid-range jumpshot on offense, as well as good rebounding rates and strong post defense. Inevitably, though, he has little mobility. This is not the case for Jardine, an athletic 6'7 forward with huge rebounding numbers, points around the basket and shot blocking skills. He hustles, defends, scraps for opportunity baskets, and is slowly adding a jumper. He's also reining in the turnovers.
Utah State are set to play Kansas State, and they can beat them. The Aggies are certainly the underdogs, but as potential 5/12 upsets go, this might be the best chance of one.
---
WOAAAAAAAH, BODYFOOOORRRR-ORRRRRRRRM, BODYFORM FOR YOOOOOOOOOU.
Wisconsin
Bo Ryan's swing offense is, in a word, boring. Watching Wisconsin is normally, in a word, boring. The way Wisconsin plays is, in a word, boring.
Another word would be "effective." Or maybe both; boringly effective. Of course, when they play games like the 36-33 loss to Penn State in the Big 12 tournament, it's just one of the two.
The Badgers turned it over only 7 times a game, a deliberate and welcome by-product of spending 30 seconds on every possession not dribbling the ball. The team's turnover leader is also its leading scorer and rebounder, 6'10 forward
Jon Leuer
, who puts up 18.9 points and 7.2 boards per game on 48% shooting, but only alongside a ghastly, hideous 1.5 turnovers per game. Despite that travesty, Leuer is a competent inside/outside offensive player; without much explosion or ever looking truly fluid, Leuer can drive the ball, makes jumpshots despite his ugly old release, can create on the low box, and is a constant mismatch as a 6'10 face-up scorer. Alongside him, 6'8
Keaton Nankivil
does only two things - protect the rim and shoot three pointers - vitally important roles not readily replicated by the rest of the lineup. Behind him, little-used 6'10 project sophomore centre big
Jared Berggren
can put up a surprising number of points in limited minutes, although Bo Ryan just doesn't trust him defensively. Freshman
Josh Gasser
and sophomore
Mike Bruesewitz
are basically the same player; rugged, decently athletic, tough defenders, who rarely create and aren't particularly good shooters, designed to move the ball and capitalise on wide open opportunities to drive or shoot. The only difference are age, Bruesewitz's three inch height advantage, and hair cuts. (See above. You probably noticed it already, but see above anyway.) And
Ryan Evans
is similar to them, too; slightly more athletic, but less of a perimeter, Evans's role is to float around the mid-range area, defend the opposing wing, and rock a fabulous high top fade.
The most noticeable difference between the Badgers of now and the Badgers of last season comes at point guard, where the graduated
Trevon Hughes
has been replaced by
Jordan Taylor
, who is, in six words, far better than Trevon ever was. Taylor turns it over only 1.1 times per game, which is hard to fathom in a 36 mpg starting point guard; it becomes even harder to fathom when you consider he passes for 4.8 assists per game, and also puts up 18.2 ppg on percentages of 46%/86%/45%. Taylor can shoot the ball, handle the ball, create off the dribble (save for Leuer, he's pretty much the only player who can), defend his position, take over games, is an unquestioned leader, and, as is probably already evident by now, is an extremely high IQ player. As of right now, he absolutely oozes
Devin Harris
; not as quick, perhaps, but stronger, and a better shooter thus far on their respective curves.
He's also the closest thing Wisconsin has to exciting. And if Wisconsin makes a deep run in this tournament - which they are very capable of doing - Taylor should probably declare.
---
Noah Dahlman has two hobbies - ball and voguing.
Wofford
Southern Conference champions Wofford make the tournament for only the second time in their history. The first time was last season.
Wofford's unquestioned best player is power forward,
Noah Dahlman
, brother of Michigan State's Isaiah. (Religious family, it sounds like.) Dahlman may well be the best player in the program's history, and is certainly their best right now. Unfortunately, he's also their tallest right now. As a 6'6 unathletic power forward, Dahlman is inevitably going to be overmatched in the post without the comfortable confines of the Southern Conference to protect him. He also hasn't the speed to defend the perimeter, and thus is exposable in multiple ways by whichever power conference team Wofford wind up with. Nevertheless, he has great footwork and a high IQ, attacks the basket, creates in the post, and has a mid-range jumpshot.
Outside of Dahlman, Wofford uses three good defensive guards with varying degrees of awesomeness in their surname with Cameron Rundles, Jamar Diggs and Brad Loesing. Diggs is the best defender of the bunch, and Rundles is the best shooter of the bunch, yet all three can shoot the three pointer, as can 3 point specialist Kevin Glitner (who, weirdly, doubles as the team's joint-tallest rotation player at 6'6, save for 6'9 Drew Crowell's 6 minutes per game). Because of this, Wofford rank 6th in the nation in three point percentage, and have the second highest mark of any tournament team, behind only Ohio State. The rebounding is handled by athletic and strong 6'5 forward Tim Johnson, who can't score for toffee, but who makes a living of fighting hard, getting the ball, and kicking it back out.
Wofford are a smart, disciplined, unselfish team who damn near upset 4th seeded Wisconsin last season, in a matchup about as favourable as they could have hoped for. Having a frontcourt that goes 6'5 and 6'6 might be a problem, however.
Arkansas-Little Rock
-
Belmont
-
Butler
-
BYU
-
Florida
-
Gonzaga
-
Kansas State
-
Michigan State
-
Old Dominion
-
Pittsburgh
-
St. John's
-
UCLA
-
UC Santa Barbara
-
UNC Asheville
-
Utah State
-
Wisconsin
-
Wofford
Matchups, as stolen without permission from Wikipedia:
(EDIT: Since Part 4 didn't get done, we shall hereby add Arizona, Northern Colorado, Hampton and Bucknell, who would have been in it.)
Arizona
The Pac-10 may barely be better than the CAA at this point, but despite its relative anonymity, Arizona still stand out as one of its best. They lost in the Pac-10 tournament to Washington, but they won the regular season title, and were the best team in the conference throughout the season. As ever, they feature a team full of future professionals.
The best of the bunch is, unmistakably,
Derrick Williams
. Williams is a hugely capable all-around player with no discernible flaws. He is very athletic, strong, big enough, runs the court, creates in the post, creates off the dribble, can shoot from mid-range, can shoot from three, has good hands, can pass (although he should do it more), defend the post, and defend the perimeter. He is unfathomably productive, averaging 19/8 in only 29 minutes, with a PER of 32.5 and a true shooting percentage of over 70%. He's even shooting 61% from three. When your biggest flaws are not being two inches taller and not excelling in any one facet of the game, you know you're doing OK.
Alongside Williams in the front court is
Jesse Perry
, an undersized but energetic four who can be effective on the glass, from the mid-range and in, while giving his all defensively. He combines
Raymond Sykes's
game with
Curtis Sumpter's
body, but he's a good role player to have.
Jamelle Horne
, who projects as a small forward as a professional, plays a good deal of stretch 4 for the Wildcats, and can defend pretty much any forward, big or small. He's in there to defend; on offense, all he will do is run the court, hit catch-and-shoot threes, and commit silly turnovers. And his defensive effort comes at the expense of high, often dumb, fouls. But it's something.
There is not an awful lot behind those two; Ukrainian big man Kyryl Natyazhko has shown signs of an inside/outside game, and is certainly big enough, but is too slow to defend anyone at this point. Also on the bench is the even bigger, 7'1 Alex Jacobsen, but he's even slower than K-Real, and is an out-of-place project that hasn't worked out. He might not see a single tournament minute. Depth of big men, then, isn't the strongest suit.
The wing spot is largely held down by
Solomon Hill
and
Kevin Parrom
. Both are arguably tweener forwards, but both have good size and athleticism for the wings, as well as some versatility. Hill can double as a secondary ball handler, and adds a mid-range game, very good athleticism, dribble-drives, spin moves, dunks, and some highly capable defense. Similarly, Parrom also does a bit of everything, especially now he's added a highly efficient three point shot to go along with his mid range game. He drives the ball, shoots the ball, rebounds the ball, moves the ball, can pass the ball, is athletic, will run the court, and is a versatile, interested defender. His biggest weakness may only be inconsistency; the same criticism could be levelled at Hill, however, who tends to be a little game player. And Parrom might even be a better player than Hill at this point. Yet somehow he can't crack 20mpg. It seems strange.
What Arizona lack is some consistent guard play. Brendan Lavender can shoot the ball and play defense, but he is not consistent at either thing, and does not handle the ball.
Kyle Fogg
can similarly defend and shoot, yet he is more effective when he drives aggressively at the basket, something he seems to do less of the better he becomes as a shooter. He, too, is inconsistent, and he, too, is not a ball handler. Nor is Parrom. Nor, really, is backup point guard Jordin Mayes, who is a quick and dynamic scorer, but only masquerading as a point guard. And that's also the case with starting point guard, Momo Jones, who is the best ball handler of the punch, but who just isn't a half court point guard. Indeed, it is Fogg who leads the team in assists, at only 2.9 per game. Arizona has size, athleticism and talent, but they have a couple of holes.
Arizona only goes as far as Williams takes them, and Williams only takes them somewhere if the supporting cast can get him the ball and contribute enough around him. But Williams is sufficiently good enough to get them a deep run.
Bucknell
Bucknell's best player, somewhat comfortably, is 6'11 sophomore
Mike Muscala
. He and his shotblocking is the crux of their interior defense, by far their biggest player (in terms of height, at least), and is an efficient inside/outside, post-up/face-up offensive threat, capable of making shots around the basket with both hands. Surrounding him, senior Darryl Shazier is amongst the nation's leaders in assists at 5.6 a game, alongside a crazily low 1.5 turnovers a contest. Canadian sharpshooter Bryson Johnson is one of the nation's best, casting six and a half per game, hits 46% of them, and is a huge part of the team's .402% three point percentage, the seventh best mark in the league.
Of course, this was all in the Patriot League.
Hampton
Hampton won the MEAC title and thus an automatic bid by virtue of three upper classmen with great names; 6'6 junior guard Darrion Pellum, 6'8 senior forward Charles Funches, and 6'3 junior guard Kwame Morgan the second. In fact, the entire team has great names; others on the team include Milade Lola-Charles, Bakari Taylor, Emmanuel Okoroba, Wesley Dunning, Orin O'Bryant and Travis McClenny. The trio play almost all of every game, combine for almost 45 points per game (on a team that averages only 67), and are the biggest parts of their stingy zone defense. Pellum and Morgan are good outside shooters, particularly Morgan, who has 99 makes on the season. Meanwhile, Funches anchors the zone defense and contributes the team's only post offense, while 6'8 junior Danny Agbelese contributes good rebounding and little else.
As for how they can contain Nolan Smith, Kyle Singler, and the rest of the Duke lineup? They can't.
Northern Colorado
Of the 68 team field, Northern Colorado are the only team breaking their NCAA tournament cherries. They've done so mainly because of 6'1 senior guard Devon Beitzel, whose 21.4ppg average ranked 13th in the country. The team has a couple of big men and rebound fairly well, but the main thing they do is shoot three pointers from their inside-out offense, hitting 8 a game at a 39% mark. But while the Bears were the Big Sky conference tournament champions, the Big Sky conference is one of the very weakest in the whole of division 1. And in the tournament, they've been scheduled to play San Diego State. Are Mike Proctor and Chris Kaba going to stop, outrebound, or in any way impede, Kahwi Leonard and Malcolm Thomas? No.