July 8, 2013

Jack Cooley

Like a smaller version of Nikola Pekovic, Cooley scores from the post and the pick-and-roll with a combination of strength and dexterity, seeking out the contact and able to finish through it. The eternal Harangody comparisons fall down when it comes to Cooley's lack of jumpshot - this, combined with his lack of speed, make it impossible to play the power forward position at the NBA level, which he rather needs to at 6'9. Defensively, there's not a matchup that he projects well against, except maybe Chuck Hayes. Nevertheless, his rebounding rate is prolific, and that, combined with his ability to consistently make shots within 10 feet and from the foul line, is a good combination.

Unfortunately, the "smaller" qualifier there is doing quite a bit of work in that sentence. Pekovic is a horse who can do all this against the biggest and the best, while Cooley, you would assume, isn't. And while rebounding tends to translate better than anything else, it's up for debate whether Cooley's athletic disadvantages would prevent that happening here. Summer league will be a good barometer for him.
March 15, 2011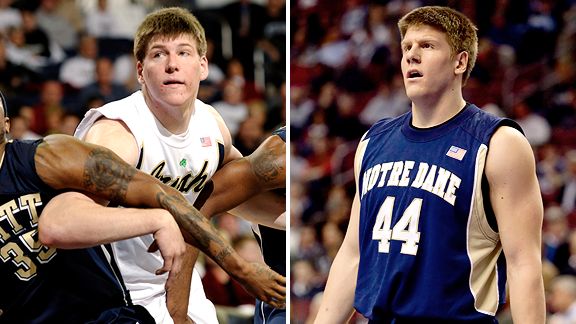 So, that's that out of the way.
(There's also sophomore big man Jack Cooley, whose very name cannot be stated with the inevitable comparisons to
Skillz Train
being made simultaneously. Yes, they have the same build, and yes, they kind of look the same, if only due to the haircut. But they don't play the same. Not yet.)